Home and Office Audio Visual service and products you can trust.
Magen Audio & Video has been a provider of Audio and Video solutions to our customers in the Greater Toronto Area since 1981. We install top of the line products and provide customer support for everything we install.

Magen understands that electronics are confusing to the consumer. The choices are overwhelming, it's difficult to understand the multitude of options, hard to know what you really need and complicated for a non professional to install correctly.

Magen solves all that. We explain the options and their benefits, and help you decide what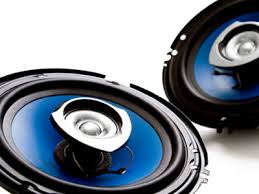 you really need. We do the installation, the calibrating and the fine tuning. Everything we sell we install ourselves, saving you unnecessary trouble and confusion and ensuring that the setup is right. And attractive. Finally, we provide support to assure that you are delighted with the results.

Magen is an authorized dealer of Sony, Panasonic, Samsung, Crestron and many other manufacturers.

Magen can provide home theatres, plasma TV's, LCD TV's, projectors, receivers, electronic gaming systems and docking stations. If you want to install a custom built home theatre, Magen will be glad to serve you.

Take the hassle out of buying and installing electronic equipment.
Call Magen Audio and Video today for free consultation.